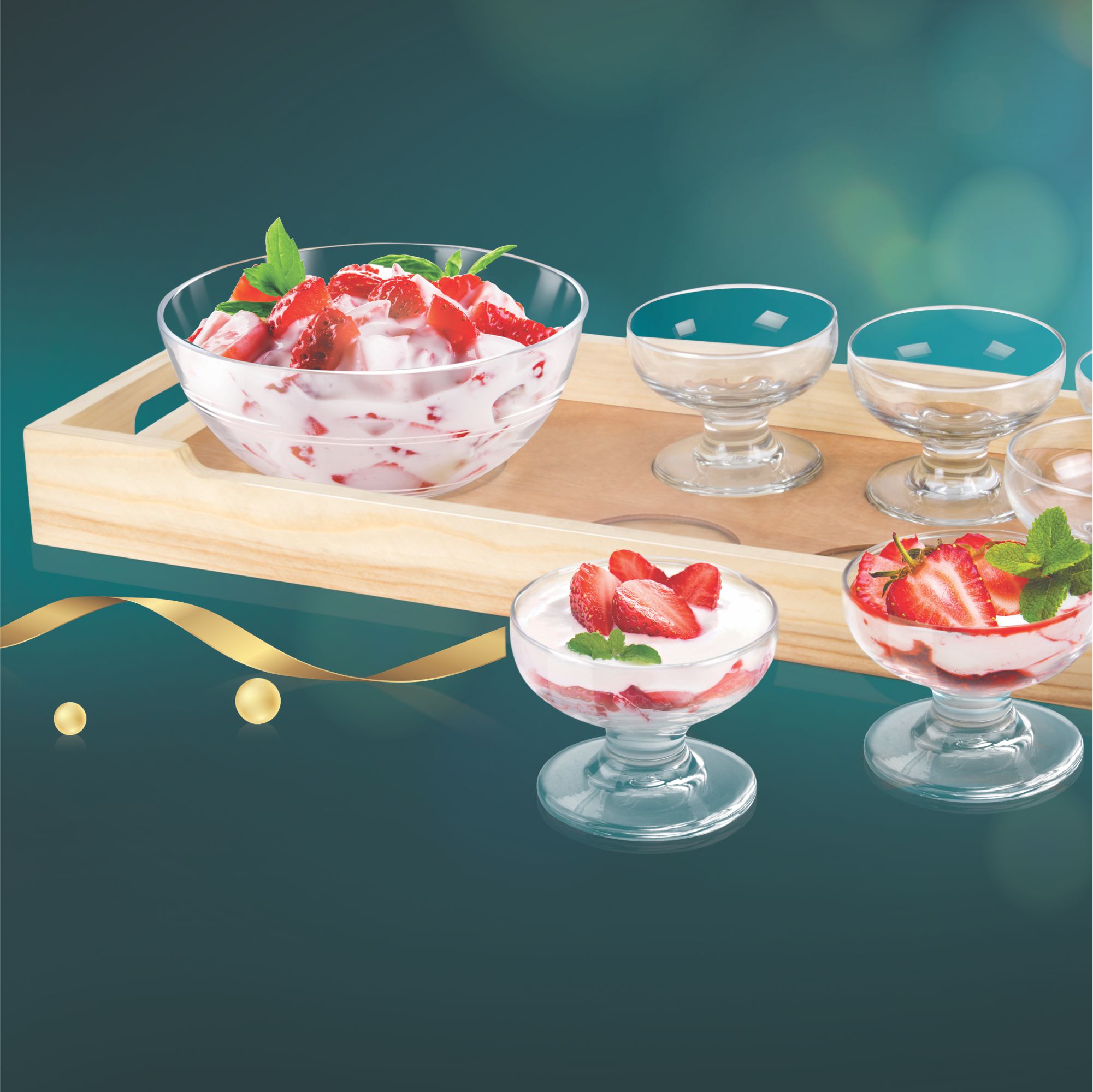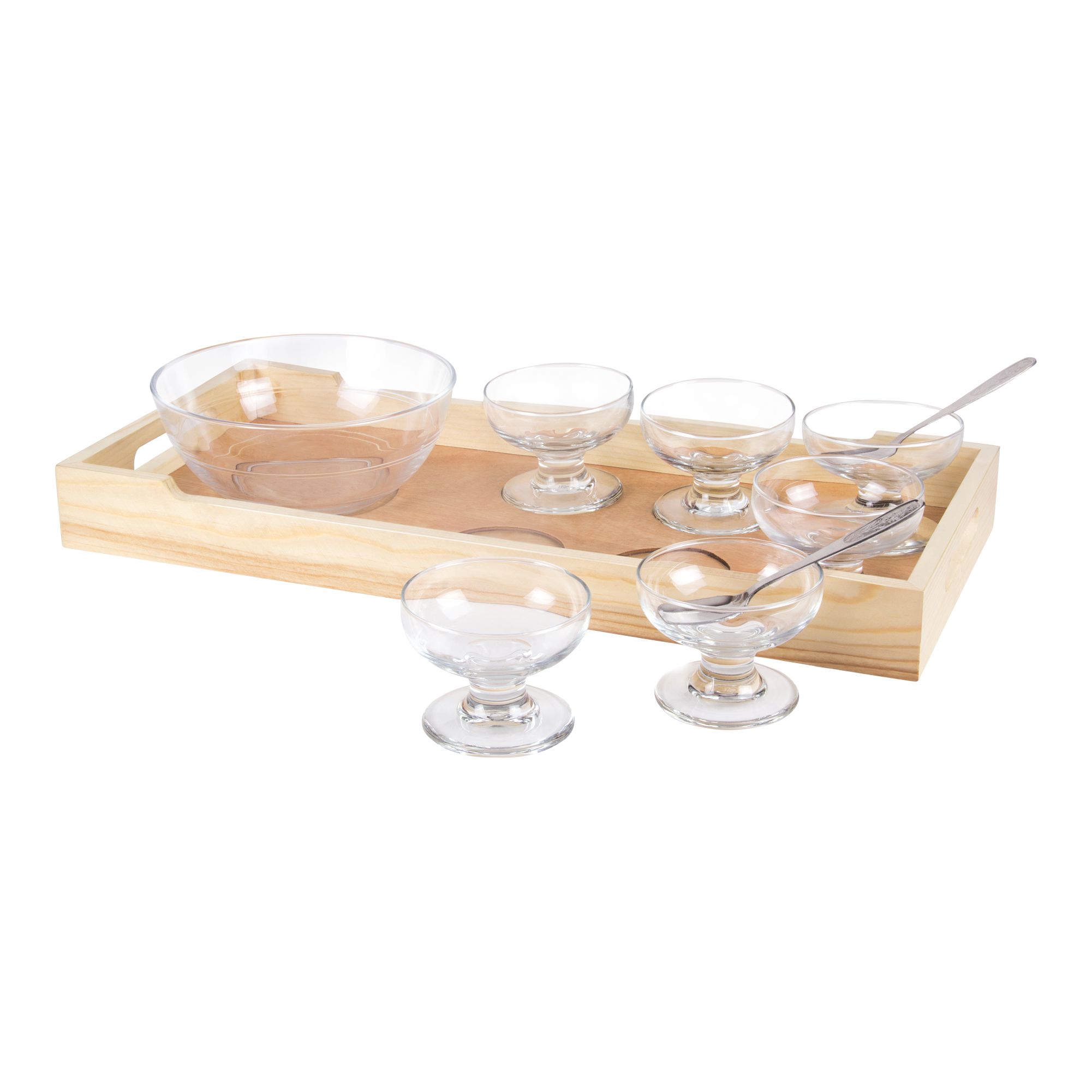 14 pcs
MRP:Rs.1250/-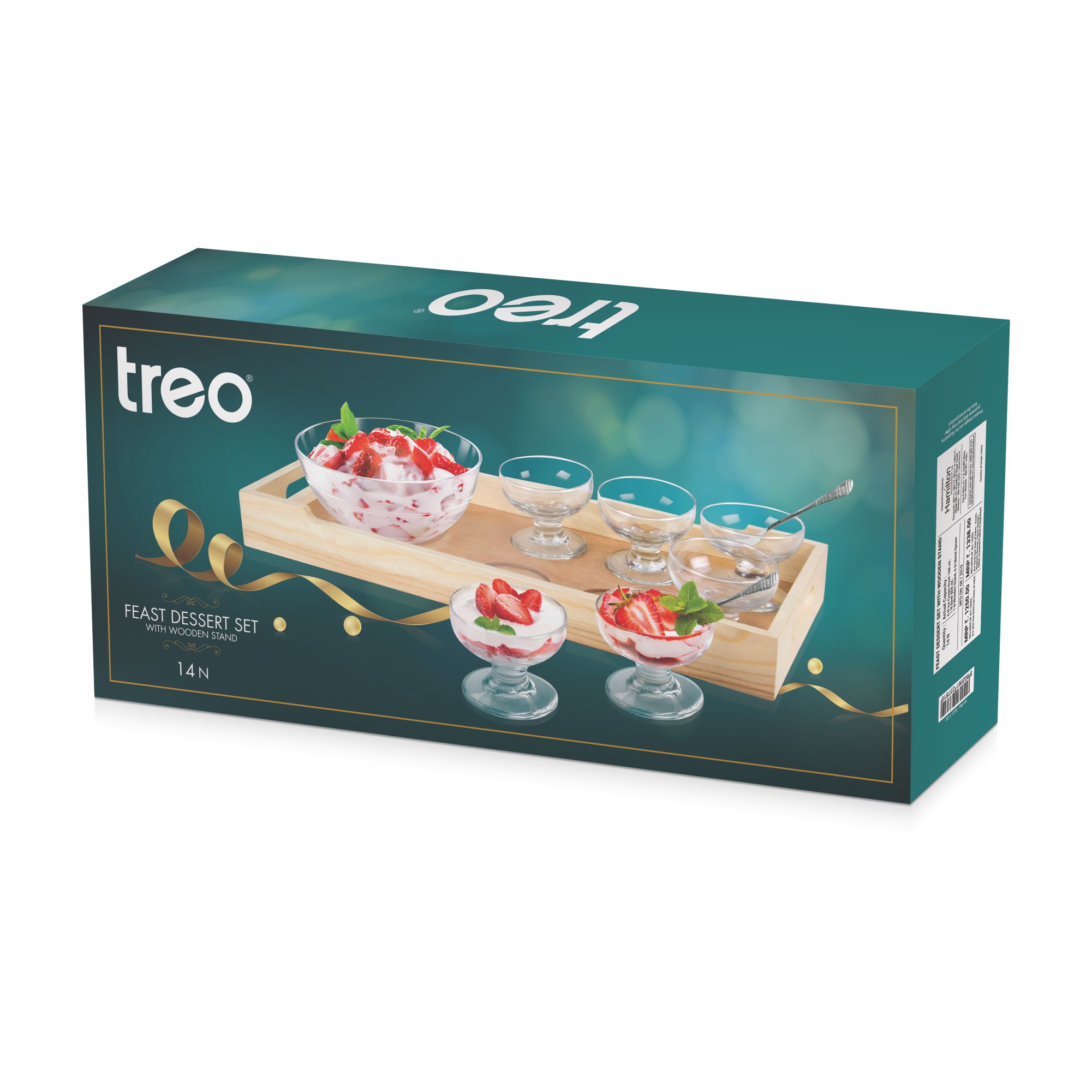 Packaging box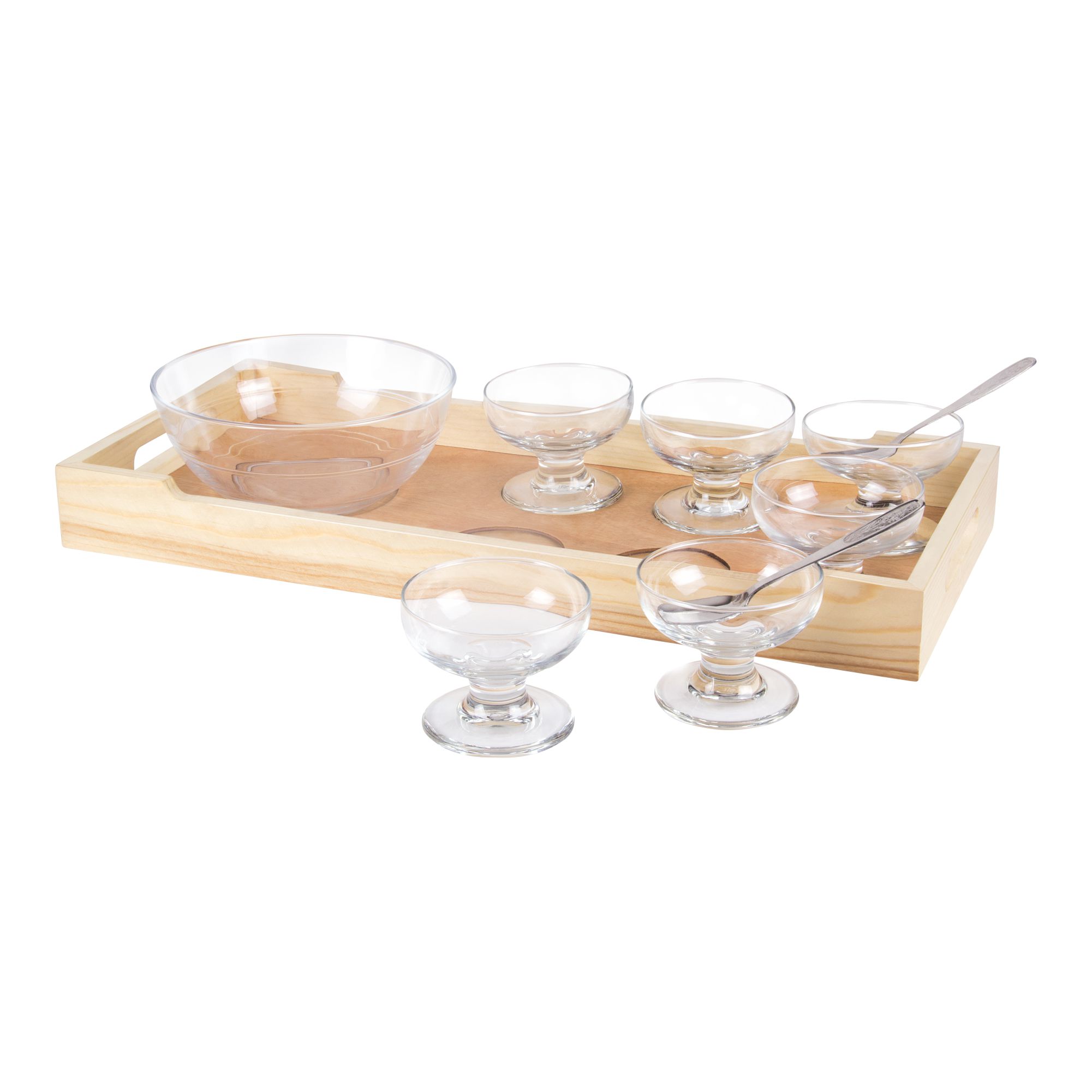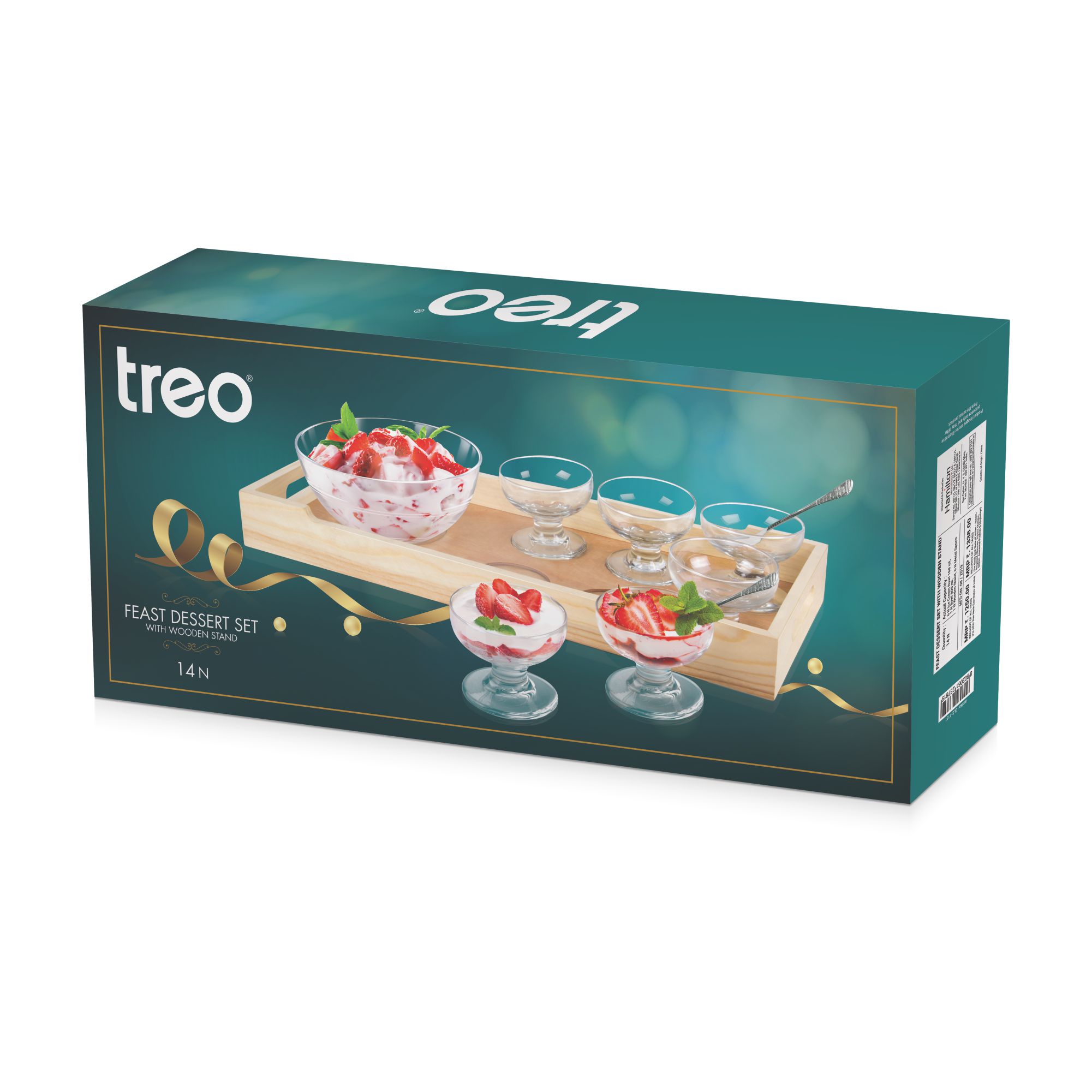 Feast Dessert with Wooden Tray Set
Feast Dessert with Wooden Tray Set 14 pcs
Feast Dessert with Wooden Tray Set Packaging box
Key Feature
Our Feast Dessert Set is just what you need to be able to devour your desserts.
The bowls are aesthetically -shaped, superior quality glass exudes clarity and comes with SS304 food-grade spoon and a wooden tray which ensures it's served in an organized yet stylish manner.
Ideal for serving ice cream, gulab jamun, Gajar halwa.
It also makes for a tasteful choice for personal, lifestyle and corporate gifting.