Premium Glassware Products Online
Explore our vast collection of glassware made from the finest materials across the world. We offer a wide range of glass bowls and baking dishes, as well as bakeware and cookware made from borosilicate.
We are Treo, a range of premium glassware offering elegance, style, and quality. We are proud to present to you a carefully curated range of the finest glass cookware, storeware, and serveware to help you reimagine your kitchen as a vision of beauty and affluence.
Our products combine elegant aesthetics, utilitarian designs, and materials of the highest quality, to give your home & kitchen a touch of luxe. They make for great gifts, are delightful to use every day, and will be the envy of your guests. Experience Treo products today.
View product range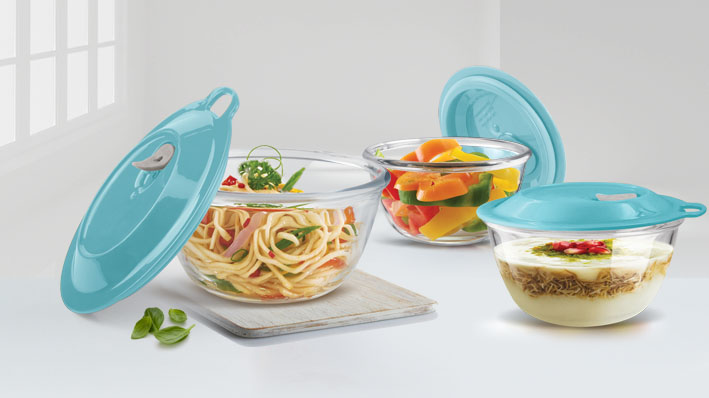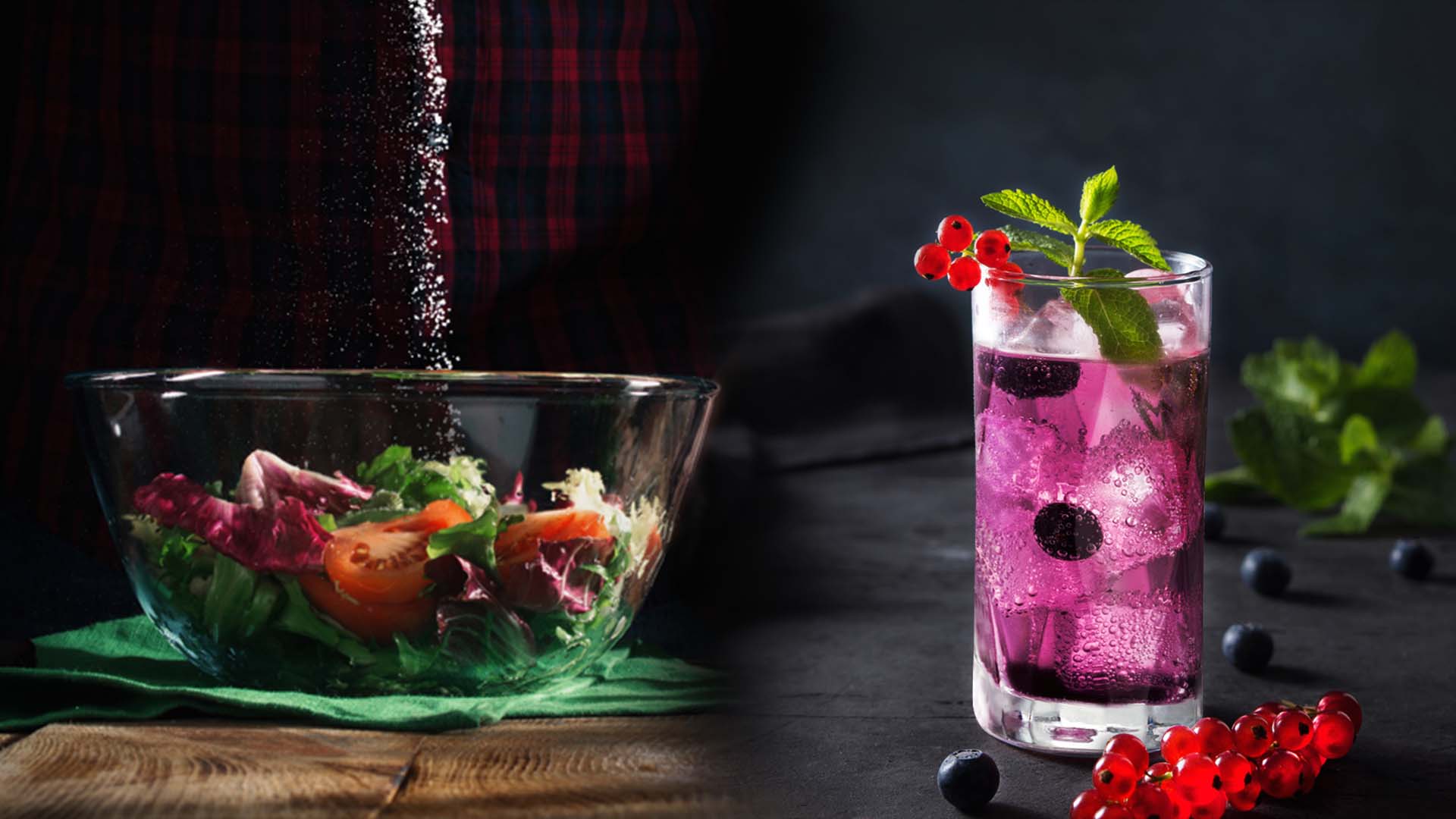 Serving good food and drinks with finesse is an art befitting a connoisseur. Delight your guests and family with the largest range of glass bowls, tumblers, jugs, and an extraordinary range of glass and ceramic cups and mugs. Live the good life every day with the beautiful assortment of Treo serveware.
View product range
Store, serve, and savour Treo's largest and widest range of products for all kinds of storage needs. From stylish glass bottles in various shapes to suit your style to a large variety of glass fridge containers, tiffins, jars, and canisters - we have it all! Here's promising you fresh preservation of all kinds of treats, snacks, and other ingredients, just the way it should be.
View product range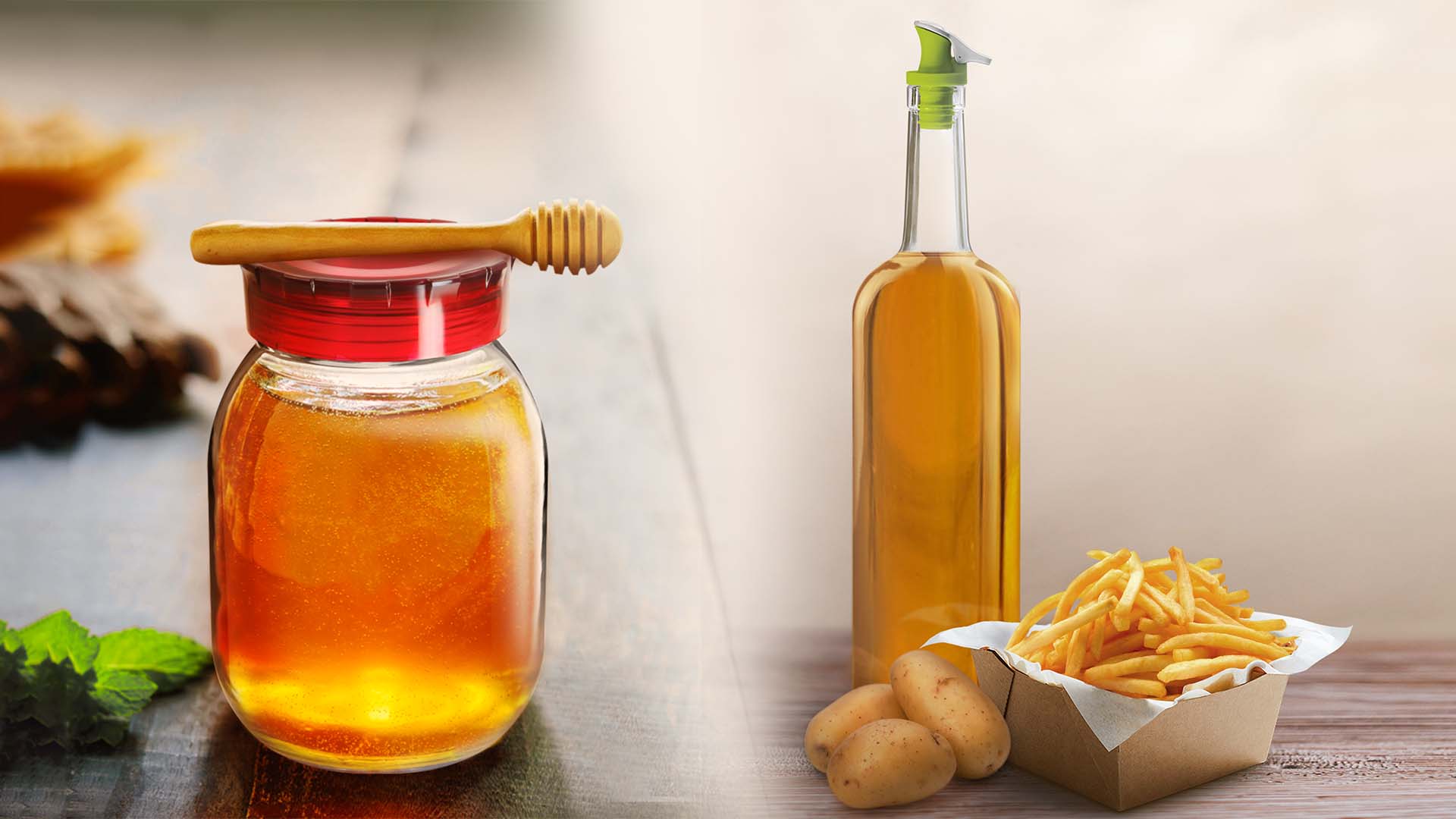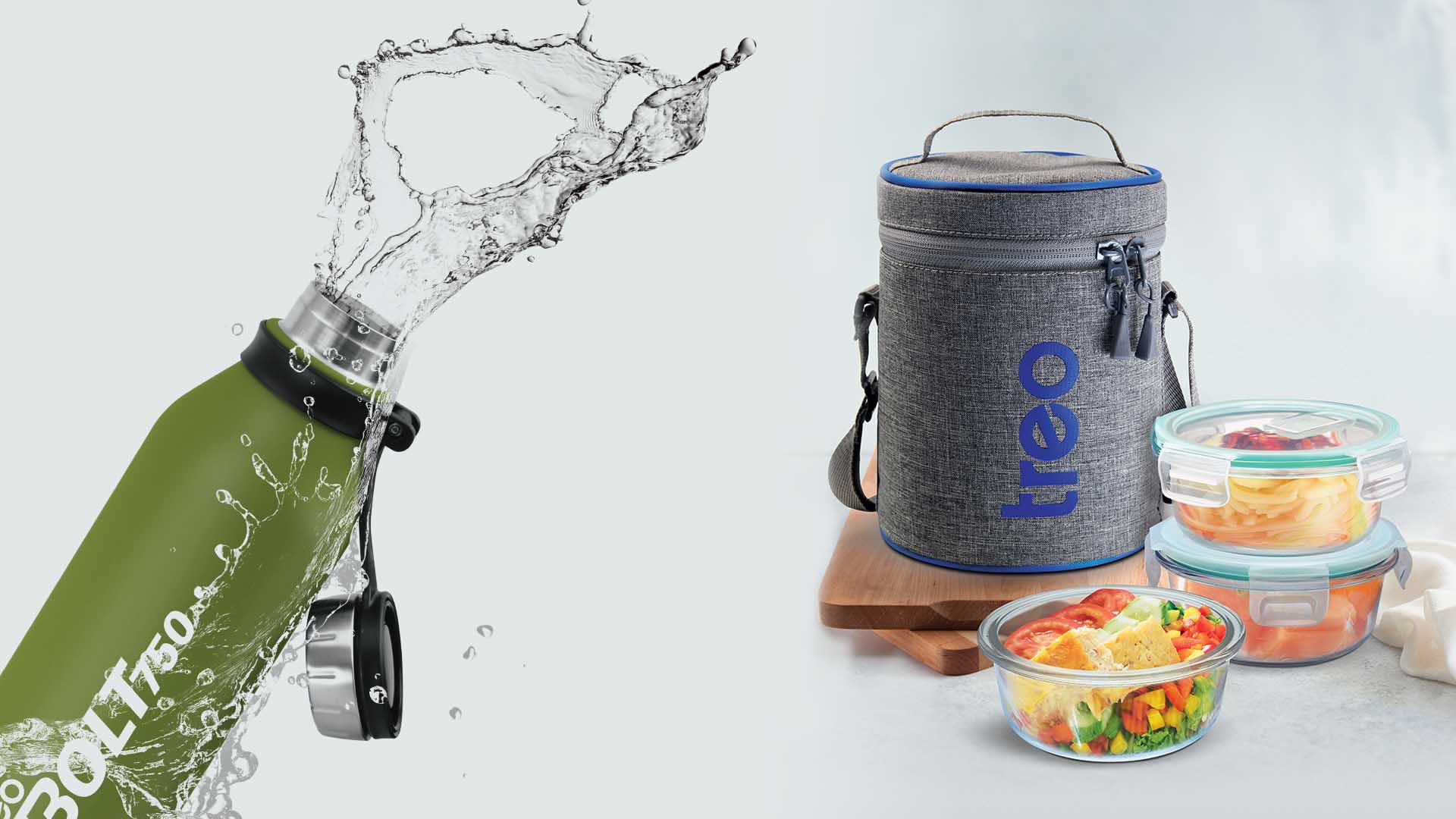 With Treo's wide selection of tumbler glasses and barware, you'll be able to drink water and juices or serve beverages at home. Discover Treo's stylish, sturdy, and stylish range of glass tumblers and barware for everyday hydration and gatherings.
View product range
Discover our extensive selection of glassware manufactured from the best and highest-quality glasses. We offer a wide range of items, including the diya collection, barware glass, glass tiffins, heat-resistant bowls, and snack sets. With Treo's attractive yet useful items, cooking and serving will be a thrill. For different events like Diwali, Christmas, and New Year's, there are gifting options accessible for family, friends, and coworkers.
View product range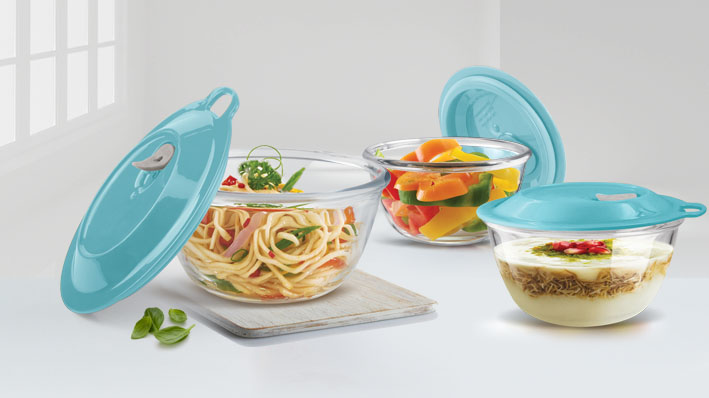 Treo by Milton - Glassware and Kitchenware Products
TREO is one of the flagship brands of Hamilton Housewares Pvt. Ltd. It provides premium glassware and kitchenware with an emphasis on quality, design, materials, and product. We are proud to offer an extensive selection of glassware that meets the highest standards, so you can get the best kitchen products available. With its superior quality, luxurious style, unbeatable value for money, and meticulous craft of perfection, TREO stands as the pinnacle of excellence in craftsmanship and innovation.
Treo believes that kitchenware should be both aesthetically pleasing and long-lasting. Our kitchenware collection is designed to last and look great in any kitchen environment. We take pride in designing products that will enhance the character and sophistication of your kitchen decor while also providing maximum utility and practicality.
Treo products provide an effortless way to elevate a kitchen interior, ensuring that you make a statement wherever you place them. Our glassware collection has been carefully curated for those looking for something unique, with only the finest materials at the heart of all our designs. Treo has everything you need, from modern shapes to classical styles, timeless classics to something unique.
Premium Glassware to Complete Your Kitchen
When it comes to kitchenware and glassware, Treo is one of the most trusted brands. We provide a diverse range of kitchen products that have been designed with both functionality and style in mind. Our luxury glassware collection adds sophistication and elegance to any kitchen, while our kitchenware is made to the highest standards of craftsmanship and quality.
Treo has glassware to match any kitchen aesthetic, whether it's classy, traditional, or artistic. And, with our unbeatable value for money, you can be confident that your kitchen will look stunning because TREO products are available in a variety of price points ranging from affordable to premium.
Explore Treo's glassware today and complete your kitchen in style. We have exactly what you need, whether you are looking for something unique or just add-ons to complete your design. Treo's kitchenware will wow your family and friends at dinner parties or as gifts. Start shopping online now to discover why Treo is the best place to find kitchenware products that add luxury to every home.
Types of Glassware at Treo
Treo provides a wide range of kitchenware and glassware products in various shapes, sizes, and price ranges. Our kitchenware is made from the finest, superior materials, so you can be rest assured that no matter what kitchen style you have or what kitchen appliances you require, we have you covered. Treo's glassware also makes excellent gifts.
Glass Cookware and Ovenware
Our kitchen glassware is ideal for regular use. We have high-quality ovenware, such as casserole dishes, glass baking dishes, and glass carafes, to meet your everyday needs.
Drinkware
Our drinkware range boasts a variety of glassware, from drinking glasses and mugs to wine glasses and champagne flutes. No kitchen is complete without the right collection of glassware for entertaining your loved ones!
Decorative Glassware
For those looking to make a statement in their kitchen, our decorative glassware range features unique designs that are perfect for adding character to any kitchen style. From bold patterns to classic shapes, we have you covered.
Glass Tumblers
Discover the perfect glassware to serve up your favourite drinks. Our selection of glass tumblers comes in a variety of styles, so you can find the right set for any kitchen décor. Plus, they're dishwasher-safe and durable, making them perfect for daily use.
Serveware
Create a stunning display on your kitchen table with our serveware range. From glass bowls to elegant tea cups and mugs – there's something for every occasion. Moreover, our kitchenware is break-resistant and chip-resistant, so you can be sure that it stands the test of time.
Glass Barware
Wonderful for both indoor and outdoor use, our glass barware range offers a variety of styles to suit any home bar. From beer glasses and cocktail glasses to jugs and pitchers – find the perfect set of glassware for your kitchen today!
Glass Storage
Our glass kitchen storage is the perfect way to keep your kitchen tidy and organised. With a variety of sizes and styles, you'll be able to find something that suits both your kitchen style and kitchen needs.
Why Choose Treo?
Treo is committed to providing high-quality kitchenware and glassware. From practical to elegant, our kitchenware is the perfect combination of both design and function. Furthermore, our premium glassware online collection is intended to add luxury and sophistication to your kitchen.
When you choose Treo, you can be confident that your kitchen will look its best! Begin shopping now to see why we are one of the leading online provider of kitchenware products. It's time to make Treo your go-to source for all kitchenware needs!
The team at Treo looks forward to helping you create the kitchen of your dreams. Welcome aboard!